THE FASTEST WAY TO ACCEPT PAYMENTS
ONLINE AND OFFLINE.
Trusted by Businesses and state governments in the USA, Dubaï, Qatar and Africa. PayCruiser enable businesses to accept various payment methods, including credit cards and Mobile Money, across different channels like websites, mobile apps, social media, and in-person transactions.
+3M
Unique requests per month
+$8M
USD processed per month
Trusted by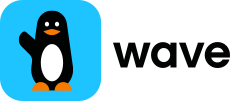 Global Payments Infrastructure
PayCruiser® streamlines business payments, letting them concentrate on operations while we manage payment tech complexities. Accept diverse payments like cards, digital modes, across web, platforms, social, offline, and in-person – Worldwide
All your payment needs with just one device.
We've created the world's 1st all-in-one POS for the unbanked, letting businesses collect payments anywhere, from anyone - no bank or cards needed. Used from remote villages to 5-star hotels like Radisson BLU.
Get paid Online and Offline.
Elevate your transactions using PayCruiser: Effortlessly operational in both online and offline modes, perfect for areas with unreliable internet connections.
PayCruiser® offers streamlined and secure payment solutions for businesses, allowing them to accept credit card and digital payments across various channels (websites, online platforms, social media, offline transactions, and in-person interactions) without any intermediaries. Their unique selling point is that they prioritize the security and autonomy of clients' funds by ensuring direct and secure deposits into their designated bank accounts, providing peace of mind and convenience. By leveraging PayCruiser®'s services, businesses can simplify their payment processes, reduce potential risks, and improve customer satisfaction, all while maintaining control over their finances.
We enable businesses to accept and access money anywhere, anytime. Funds are securely received directly in your bank account. We never touch your funds. Instead, we ensure a direct and secure deposit of the funds into your designated bank account.
Businesses and government organizations use PayCruiser every day to accept payments in areas such as healthcare, real estate, and e-commerce. PayCruiser is a registered trademark at the UNITED STATES PATENT AND TRADEMARK OFFICE.
Personal Experience
Our team has roots, relationships, and personal experience in target markets experiencing issues we are addressing.
Security and Compliance
We're a 'Security First' firm with in-house proprietary microservices, layered on-premise and cloud security, aiding businesses' compliance.
Built for the unbanked
Protecting businesses from theft, fraud & cash management, and meet or exceed Anti Money Laundering (AML) compliances.
Fraud Prevention & AML
Protecting businesses from theft, fraud & cash management, and meet or exceed Anti Money Laundering (AML) compliances.
With this device (the first of its kind), PayCruiser has revolutionized the way merchants accept payments. Say goodbye to juggling multiple payment methods. Paycruiser® offers a single solution to handle all your payments.
The PayCruiser EMV POS terminal is an all-in-one solution for retailers, with built-in printer, cash drawer, barcode scanner, and QR code camera. It supports various payments like cards, mobile money, and PayPal, while being EMV-compliant and secure through encryption. Designed for the unbanked, it enables payment collection from anyone using mobile numbers or wallets, solving financial exclusion and enhancing merchant collections. PayCruiser transforms global finance access, providing simplicity, elegance, and security. A win-win for businesses and individuals, creating a world of inclusive financial services.
Built for the Unbanked
Our team has roots, relationships, and personal experience in target markets experiencing issues we are addressing.
Accept All Credit Cards
Revolutionize payments with PayCruiser's cutting-edge terminal—seamlessly accepting Visa, Mastercard, Amex, and GIM UEMOA cards for unparalleled transaction versatility.
Works Online and Offline
Elevate your transactions using PayCruiser POS terminals: Effortlessly operational in both online and offline modes, perfect for areas with unreliable internet connections.
Accept PayPal Payments
Expand your global reach: PayCruiser terminals now embrace PayPal, seamlessly connecting you to a world of payment possibilities.
QR Payments ? yes we can
Simplify transactions, amplify convenience – PayCruiser terminals lead the way in effortless QR payment acceptance.
PCI/EMV Certified
Elevate security, inspire trust: PayCruiser terminals, proudly PCI/EMV certified for your peace of mind.
Through our PCI Compliant cloud-based payment infrastructure and patent-pending phone pay technology customers can make payments using their phone number as a method of payment (instead of their credit card or bank account)– This enables us to connect businesses and individuals with the world's 2.7 billion unbanked and underbanked population previously excluded from the global financial ecosystem. PayCruiser is a financially inclusive technology for businesses, the unbanked and underbanked.
Online and On The Go
Start accepting credit card payments from your smartphones, tablets, on your website, or through our simple API, at the lowest rate in the market.
In-Store and Contactless
Transform devices into smart POS, take all card payments. Securely accept major credit/debit/EMV with sleek contactless readers.
Recurring Payments & AI Dashboards
Unleash convenience with PayCruiser: Empowering businesses with automated ease through Recurring Payments.
Voice & Video Payment
Elevate payments to a new dimension: PayCruiser, empowered by AI enable seamless Voice & Video Payments, merging innovation and convenience like never before.
Phone & SMS payments
Send a text, seal the deal – PayCruiser terminals redefine transactions with instant Phone & SMS payments.
Programmable Payments API
Unleash innovation: PayCruiser offers a Programmable Payments APIs for developers, effortlessly fusing with external apps for seamless payment integration..
Experience the next evolution of financial empowerment with PayCruiser. Our innovative platform allows you to effortlessly move your money across borders, fostering interoperability that transcends geographical limitations. Whether you're banking the unbanked or connecting the disconnected, PayCruiser's visionary approach redefines global financial accessibility, empowering you to shape a world where financial freedom knows no boundaries.
Interoperability
Forge a new path to financial freedom: PayCruiser pioneers platform interoperability, allowing your money to flow seamlessly across diverse wallets.
VISA Prepaid Card
Empower the unbanked: PayCruiser Visa Prepaid Card transforms digital wallets like Orange Money, Wave, and more into keys for seamless online payments, opening doors to Amazon, Netflix, and beyond.
Bank To Wallet
Enter the era of 'Bank to Wallet' fluidity: With PayCruiser, navigate seamlessly between bank accounts and mobile wallets, empowering you to transfer money effortlessly, transcending traditional financial silos and embracing a borderless future of financial fluidity.
Demo
PAYCRUISER
WAVE PAYMENT DEMO
PAYCRUISER
VOICE PAYMENT/REMITTANCE
Demo AI Voice Payment/Remittance
PAYCRUISER
WHITE LABEL SOLUTIONS DEMO
Demo White Label Solutions
PAYCRUISER
BOOKING AML DEMO